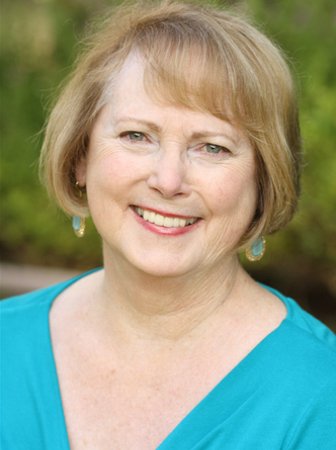 Ann Langley, Ph.D., specializes in helping adults with:
couples with relationship issues
premarital counseling
addiction recovery
sexual issues
anxiety
Couples Work
Dr. Langley empowers clients to show up as their 'best self' in relationships.  This both depolarizes the relationship and helps partners engage.  For over 20 years, Dr. Langley has helped couples:
Identify the dynamic creating distance or conflict in their relationship;
Name the feelings that contributed to longstanding stalemates in their relationship;
Signal their partner when they become aware when old feelings/patterns are happening;
Take a time out to process their emotions with the commitment to come back after a short period of time to discuss their thoughts about what just happened between them.
Uncover what the partners want and need separately and as a team;
Step outside themselves in order to become more objective in the relationships.
When partners identify their individual contribution to relationship challenges, they gain a new perspective.  Dr. Langley's clients begin to understand how to promote change in the midst of painful interactions.  They learn they cannot change the other person.  They can only change their own attitude and their manner of relating to that person.  The therapeutic experience replaces feelings of helplessness with feelings of empowerment and hope.
Many couples therapists allow their clients to escalate emotionally and needlessly enact the painful interactions that brought them to therapy.  Dr. Langley actively intervenes to stop repetitive, negative interactions and helps couples calm down emotionally in order to begin to state their needs in a positive and respectful manner.
When therapy is completed, clients have better tools for communicating and relating.  With these tools, clients begin to experience feeling understood by their partner.  Additionally clients feel empowered to effect positive change in their lives and this healthy way of relating is positively reinforcing for maintaining change.  A simple way of saying this is, "Ann helps couples have a better quality of conversation than the one they have been having at home."
If you are unsure if your relationship can be saved, or if one partner is 'leaning in,' and one partner is 'leaning out,' Dr. Langley offers a process (in addition to the couples' counseling she offers) called Discernment Counseling.  It is structured to consist of 5-sessions in which she meets with each member of the couple individually in addition to spending 30 minutes meeting with the couple. At the end of these meetings couples will chose one of three possible paths.  They are:
leave things as they are for now,
begin to move toward separation/divorce, or
commit to work diligently in couples therapy for six months to try to determine whether the marriage is viable.
Dr. Langley is passionate about wanting to prevent unnecessary divorce, but she also knows that not every couple should stay together.  Valid, 'hard' reasons for separation and divorce are:
verbal/physical abuse,
untreated addictions,
untreated serial infidelity, and
criminal behavior.
She tries to prevent divorce when couples come in with the following 'soft' reasons for divorcing:
growing apart,
unresolved conflicts,
reduced passion/lack of sex,
an inability to let go of past hurts and resentments,
no longer feeling 'in love' with their partner, and
feeling 'we're just too different.'
Ann believes these reasons can often be remedied through couples counseling and a financially costly and emotionally devastating (especially if there are children involved) divorce can be avoided.
Addiction
Dr. Langley has specialized in treating addictions for over two decades and views additions from both a biochemical/disease perspective and from an emotional/family upbringing perspective.  Often, addicts are self-medicating depression and anxiety with their substance of choice.  Because Dr. Langley views addiction as a disease of isolation and denial, she knows that seeking help can be overwhelmingly difficult for both addicts and their families.   Dr. Langley believes recovery involves treating the whole family and has led multi-family recovery groups and co-dependency groups and has also treated families at the Sequoia Hospital Alcohol and Drug Recovery Center as well as at the Sequoia Center in Redwood City, CA.
Sexual Issues
It can be difficult to find knowledgeable, competent, and clinically experienced help with sexual issues. Dr. Langley has specialized in working with difficult sexual issues for over twenty years, including, but not limited to, sexual addictions, desire discrepancies, performance difficulty and sexual acting out behaviors.  She also works with the LBGTQ community and is knowledgeable about the BDSM community.  She also taught courses on Women's Sexual Dysfunction and Adolescent Sexuality, and led sex offender treatment groups while working as a Senior Staff Clinician with the San Jose Marital & Sexuality Centre.
Theoretical Orientations
Dr. Langley's work has been influenced by several theoretical orientations including the Bader/Pearson Developmental Model for Couples Therapy, Dan Wile's Non-traditional Approach to Couples Work, and Sue Johnson's Emotionally Focused Therapy for Couples.  She is also an Advanced Candidate at the Psychoanalytic Institute of Northern California (PINC) which provides a four year Certificate Program for psychoanalysts.  She participates in clinical seminars which enrich her work and keep her current with developments in the field of psychotherapy.  Her work with addiction recovery and sex therapy is pragmatic and utilizes cognitive and behavioral methods.  Psychodynamic and transpersonal approaches including relational psychotherapy influence her individual work.   Dr. Langley stays active in course work and trainings through committee membership in the South Bay Community for Psychoanalysis.  She is also a member of the California Association of Marriage Family Therapists.
Teaching
Dr. Langley has taught courses for graduate students and licensed clinicians at Santa Clara University, John F. Kennedy University,   Stanford University Graduate Department of Education, Sophia University (formerly Institute of Transpersonal Psychology), Access Institute, the Community Center for Health & Wellness, and the Center for Healthy Development.  She has supervised both Marriage Family Therapists and Clinical Psychologists.
Looking for other issues?
Our team also helps with: