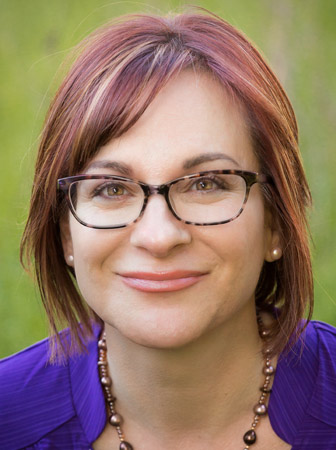 Charlotte McCall, LCSW specializes in working with teens, adults, couples and families on:
Perfectionism
Self-esteem issues
Disordered eating
Couples and individuals experiencing relationship blocks
Depression
Anxiety
People usually call Ms. McCall when:
They (or someone close to them) are concerned about their perfectionist tendencies, and they want to know if their life can be more satisfying.
They are curious if self-esteem issues are holding them back from owning their success, building better relationships and experiencing more happiness.
They think their relationship with food is not healthy, and they want to be able to eat in a way that nourishes their body and learn other ways to nurture their soul.
They are in a relationship that they want to improve.
They are experiencing anxiety or depression and want to get their life back.
Charlotte's approach to her work as a therapist is to provide her clients with a warm, honest but non-judgmental, collaborative environment in which they can begin to explore, learn, grow, and ultimately heal. Charlotte possesses a unique ability to connect with a wide range of people.
Charlotte invites her clients to play an active and involved role in their own therapy. Together, Charlotte and her clients first address any health or safety issues and build and strengthen stability by learning coping tools. Next, Charlotte and her clients explore the way past experiences and current behaviors or difficulties may be linked to one another. Charlotte then helps her clients to combine their growing knowledge and awareness regarding the impact of the past with healthier tools and techniques to address old or unhealthy patterns in effective ways. These tools are not a one size fits all approach but are designed collaboratively to address each client's unique and specific concerns.
Charlotte enjoys working with teen and adult clients. She has been honored to help numerous adolescents navigate what can often be a uniquely challenging stage of life. Charlotte provides developmentally appropriate tools, a safe, supportive place for teens to express themselves, and feedback and resources (both to teens and their families). She has helped many teenagers emerge through this complicated period with better coping tools and a clearer, stronger, and more fully developed sense of themselves as unique individuals. Teen-aged clients come out of therapy feeling better equipped to navigate the intense academic, social, emotional, and societal pressures this time of life can so often involve.
Charlotte is passionate about working with people to develop a healthier relationship with food. She has worked with many clients to address this common, yet complex, issue and has helped many people develop more effective coping tools and a healthier approach to food, their bodies, and themselves.
Balance and connection are two areas Charlotte's clients often struggle with and are common themes in her work. Many modern cultures (including American culture and the culture here in the bay area in particular) sometimes favor more traditionally masculine traits such as competition, strength, and financial compensation as a measure of success, ambition, drive, independence, autonomy etc. There is nothing inherently wrong with these traits, and there are many ways these traits are beneficial and help to make the bay area a thriving, unique, beautiful, diverse place. But there are also downsides to ignoring parts of ourselves that are nurturing, appreciating, celebrating, and collaboratively-inclined. When our individual and collective values and pursuits are unbalanced and our more traditionally feminine traits such as intuition, stillness, nurturing, collectivism, are discarded and silenced, we can lose our center and many people feel deeply disconnected from one another and from parts of themselves. Fostering and building connection is one of the ways Charlotte encourages her clients to become more balanced and fulfilled.
At the root of much of Charlotte's work with clients are the principals of acceptance and commitment therapy. Using this method, she helps clients identify what is beyond their control and learn ways to accept what they cannot change. Charlotte empowers her clients to take responsibility for working to improve themselves in the areas where they can grow and evolve. She has found many people blame themselves or hold themselves responsible for things that are less about their own shortcomings more reflections of how unbalanced our culture is and how much individual suffering this creates. She has found her clients often find it deeply healing and relieving to see how their own suffering is often linked to our contextual reality rather than some individual moral or intellectual failure.
Charlotte uses a variety of therapeutic techniques and theoretical approaches including Feminist, Relational, Rogerian, and Attachment Based therapies. She has found that by combining both cognitive-behavioral and psychodynamic techniques she can help provide her clients with the best of both approaches.
Charlotte has been providing mental health services to clients for over twenty years. She has been providing therapy to individuals, teens, couples and families in her private practice for over ten years and prior to that, worked with a range of clients in various clinical settings.
Prior to starting her private practice, Charlotte worked as a community-based social worker with a wide range of clients from diverse backgrounds and in numerous therapeutic environments. This training and experience helped Charlotte to see her client's symptoms and struggles from many different lenses. For example, by looking at the role "macro level" factors ( ie cultural, historical, political, and economic), may have on client's current challenges, Charlotte and her clients are often able to gain valuable information and resources to better meet client's concerns.
Charlotte found the knowledge she obtained in studying feminist principals and social work deeply helpful in understanding her own struggles particularly those as a teenage girl. She hopes that by providing a nurturing space for clients to share their stories and offering some of the knowledge she has gained in over twenty years in this field she can provide her clients tools and shortcuts to suffering. Charlotte hopes to help people to avoid or shortcut some of the difficulties she worked through in her own life.
Looking for other specialities?
Our team also works with: