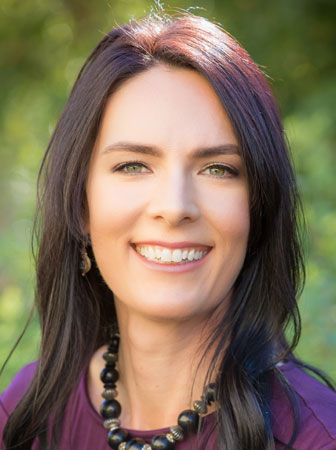 Katja Cahoon, MBA, LCSW specializes in working with:
Anxiety
Job burnout prevention and recovery
Work-life balance in Silicon Valley
Trauma
Communication with couples
Sexual issues
People usually call Katja Cahoon when they:
Feel stuck in negative behavior, beliefs and thought patterns
Experience elevated levels of anxiety, including panic attacks
Feel they are never good or accomplished enough, regardless of what they have accomplished
Need to feel more empowered and confident
Are ready to build a toolkit for work life balance, self-care, boundary setting, and communication
Want to address traumatic experiences and memories
Having lived in different countries from an early age (including Germany, Australia, Canada, France, and England) as a fluent English and German speaker, Katja learned to be a close observer of human nature. As she was developing as a professional, this transformed into a desire to understand more deeply and to have a positive impact on behavior. She especially observed that she had a knack for helping people overcome limiting factors to feel empowered in all areas of life.
Katja's therapeutic approach is focused on empowerment and strength-building.  She actively addresses issues through tool and skill building. Katja focuses on giving clients the skills and insights they need in order to move through difficult issues and life circumstances.
Katja's guidance is authentic, warm, and clear. Even when relaying tough truths, she partners her clients through rough waters to calmer shores. Katja listens closely to her clients' needs and designs the therapeutic approach based on client need, not a particular method or approach.
Katja works well with clients who are driven, hardworking, and accomplished yet feel something is missing. As a businesswoman and entrepreneur herself, she understands many of the challenges and pressures, as well as an underlying sense of guilt or shame, that can arise when underlying issues or reoccurring patterns are not addressed.
Katja understands the search for meaning despite having achieved a lot. She understands that despite outward success, many people feel anxiety, fear, and feel they are barely keeping it all together. Taking the leap of trust and working with a therapist is one of the biggest steps a person can take.  Katja honors this step and extends an invitation to stretch and grow in order to experience more freedom, control, and potential.
Having worked with high powered individuals for over 15 years, Katja understands the patterns, struggles, strengths, and weaknesses that keep people from thriving.  She focuses on effectively detecting patterns and helping individuals build more empowering and effective ways of dealing with work and personal issues.
Katja's psychotherapy training and work has focused on empowerment, strength-based, mindfulness, as well as working on underlying issues that limit people from reaching their full potential.  She has worked with past traumas, toxic shame, and negative self-talk. Katja has extensive experience in leading group therapy focused on solving and healing traumatic childhood experiences.
Katja utilizes an eclectic toolkit of therapeutic techniques that are always tailored to the goals and needs of her clients. Her work integrates humantistic therapy, empowerment/strengths perspectives, psychodynamic therapy, CBT, a focus on language and metaphor and coaching tools.  Her major influences are Brene Brown, Judith Herman, John Bradshaw, Bessel Van Der Kolk, Irving Yalom, Francine Shapiro, George Lakoff and Antonio Damasio.
Bridging the mind sciences and business, Katja has worked in market research and consulting for over 15 years. She completed an MBA from University of Regensburg / Oxford Brookes University and her MS in Social Work from University of Missouri. She has worked in corporate and consulting settings and now runs her own marketing research company, Beacon Insights, specializing in blending empathy with market insights.
An emotionally painful divorce and severe panic attacks led Katja to her own life changing therapeutic journey. This journey, as well as her diverse background, has created in her a deep sense of empathy and compassion especially for business professionals. Now, empowering others and sharing tools, learning, insight and education are deep passions for Katja.
Katja is a frequent conference speaker on topics such as empathy and heavily involved in organizations focused on female leadership and empowerment.
Looking for other specialities?
Our team also works with: