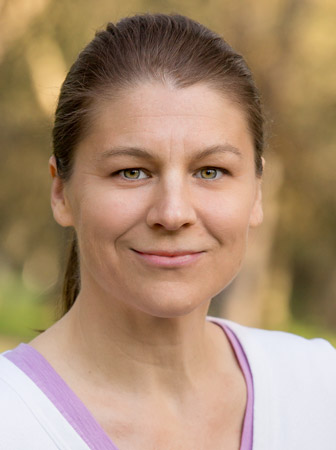 Amy Sharp, Ph.D., specializes in helping adults with:
Depression
Anxiety
Grief
Managing challenging transitions or changes
People usually call Dr. Sharp when:
They are having difficulty adjusting or accepting recent changes that have happened in their life.
They have noticed their perfectionistic tendencies have started to hinder rather than help.
Their normal methods of coping with a situation are no longer working.
They want to learn to approach themselves with curiosity as opposed to judgment or limiting criticism.
Dr. Sharp's approach to her work as a therapist is to be curious, compassionate, and empathic. In her work with clients, Dr. Sharp partners with her clients to create a supportive environment in which the client not only feels safe to address her or his concerns but which also serves to increase the client's trust in his or her ability to work through life's challenges as they emerge.
Dr. Sharp's approach to therapy is very much influenced by her own experiences in therapy and life in general. 1) Therapy is most effective when we acknowledge the place where we are, not where we want to be or think we should be. 2) Curiosity is always more effective than judgment.
Dr. Sharp received her bachelor's degree in biochemistry from California State University, Los Angeles and worked in biotech in the Bay Area for five years before returning to school to pursue her personal and professional interest in self-growth and development. Dr. Sharp obtained her master's and doctorate degrees from the Institute of Transpersonal Psychology in Palo Alto, CA. The prefix of transpersonal, trans, is from the Latin meaning "beyond" or "across"; transpersonal translates into "beyond the personal/person" and reflects a belief that individuals are capable of growth and healing beyond what they may currently be aware of. As a transpersonal psychologist, Dr. Sharp takes a holistic approach to her work, acknowledging the whole experience of the individual without pathologizing, or treating as a disease or disorder, the symptoms or issues that have brought the individual to treatment. As part of taking a holistic approach, Dr. Sharp acknowledges the impact of diet and physical health, as well as cultural, social, and spiritual aspects on mental health.
As part of her graduate training, Dr. Sharp worked with adults, couples, and families in the areas of chronic substance use, chronic illness (i.e, cystic fibrosis), relationship issues and chronic challenges in interpersonal interactions, mild to chronic depression, and a range of anxiety experiences. Her postdoctoral and professional experience to-date includes assessment and intervention for individuals in crisis in the emergency department of a local hospital, case management for individuals with serious mental illness diagnoses, and assessment and treatment for older adults, including those with varying degrees of cognitive impairment, within the skilled nursing facility setting.
Dr. Sharp's work draws from psychosynthesis, existential-humanistic theories, and CBT (Cognitive Behavioral Therapy). She has had extensive training in the T.E.A.M. method, a cognitive-behavioral, evidence-based approach to therapy. Common to these approaches to therapy is a focus on trusting that the client will collaborate in setting a tone and pace for treatment that works best for him or her, rather than the psychologist imposing a specified, non-personal treatment on the client. Another common element is the practice of developing mindfulness. With mindfulness, we are increasing our awareness of our thoughts, feelings, and behaviors, which in turn allows us more choice in deciding how we want to respond to life's issues, whether they are a problem at work, challenging interactions with family, or how we are relating to substances (i.e., alcohol, food, etc).
Dr. Sharp has been serving adults in therapy since 2013.
Looking for other specialities?
Our team also helps with: