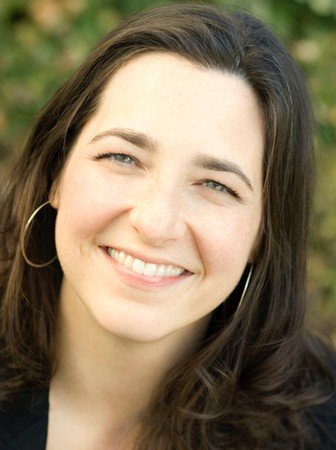 Krista Regedanz, Ph.D. specializes in working with:
Anxiety
Job Burnout prevention and recovery
Work-life balance in Silicon Valley
Decision-making
Grief
People usually call Dr. Regedanz when they:
Want to balance their professional drive with a meaningful life
Want to get their professional drive back in a more meaningful, sustainable form
Have their first panic attack(s)
Want to grow beyond a pattern and know they are getting in their own way but don't know what to do
Are going through a life-altering event (or someone close to them is) causing them to question the fundamental way they have view the world
Need to make a decision, and they are stuck
Feel trapped in their position as a leader/wage earner/founder/expert and want something to change but can't imagine how that would happen



Find out how Dr. Regedanz helps smart people feel better with Bobbie LaPorte on Executive Aid Station, episode 7




Dr. Regedanz discusses tips for managing job stress and burnout with Bobbie LaPorte on Executive Aid Station, episode 9
Dr. Regedanz's approach as a therapist is active.  Working with Dr. Regedanz can look more like coaching than like seeing the stereotypical "just listening" therapist.  Her clients actively increase their understanding of their strengths and develop strategies to meet challenges.  Often in working with Dr. Regedanz there are three phases:  1) quick relief, 2) getting out of your own way, 3) recapturing or discovering energy and meaning.  She has a goal to help her clients move as quickly as they are able through the therapeutic process.  For those who have the bandwidth, she gives weekly homework.
Dr. Regedanz has the rare ability to explain both the emotional and the scientific/intellectual reasons for what's happening, the business experience to understand where Silicon Valley professionals are vulnerable, and the intensity to match her clients. Her clients report they feel less alone. They report being relieved that she is a warm, real person who knows what she's doing. Dr. Regedanz clients' goals are the focus of therapy. Therapy is complete when her clients' goals are accomplished. This usually accompanies Dr. Regedanz's clients reporting feeling more alive, having a sense of mastery with the choices and responsibilities they encounter, being closer to the people they care about, and experiencing more meaning and direction in their lives.

Dr. Regedanz works well with people who identify themselves as Type A partly because she has Type A traits herself.  She remembers what it was like to secretly feel something wasn't right when she got the life she thought she wanted. She remembers the guilt that went along with that feeling because she had nothing to complain about.  She remembers the personal isolation and the impression management when she couldn't tell anyone how low she was.  Dr. Regedanz believes one of the most courageous things a person with Type A tendencies can do is try therapy… but ultimately it can help them own their lives rather than being trapped by them.
It can be maddening when despite everything you've accomplished, you can't enjoy your life. The last thing you want is a therapist who looks at your life and thinks to themselves that you "should" be happy.  Dr. Regedanz knows what it's like to be overextended, of never being able to relax.  She has experienced it through her own life and through years of clinical research and the expertise she's gained from working with high achieving people in Silicon Valley.  She also knows the skills and knowledge one needs to make drive and accomplishment into an ally and co-conspirator rather than a life-sucking monster.
Fifteen years ago, Dr. Regedanz was a technology consultant at a data warehousing and business strategy firm based in Chicago and Boston working with knowledge management and strategy.
She liked a lot of things about her job: working with smart people on hard problems, presenting answers to those problems, and the money. Then she had an epiphany. She realized she was spending her life making large, anonymous, companies larger and more anonymous. That was a tough realization that caused deep anxiety and depression. She came out of her suffering when realized her life could be about what she cared about rather than chasing other people's ideas of success.

Dr. Regedanz began coaching people struggling with job stress in 2003. She decided to become a psychologist when she realized the real power in helping her favorite clients was in working on many levels: emotional as well as cognitive. Dr. Regedanz has a Ph.D. in Clinical Psychology from the Institute of Transpersonal Psychology where she learned a holistic, positive, strength-based, mindful way of facilitating psychotherapy.  Her academic research focuses on how people successfully recover from
job burnout
. Her clinical work is heavily informed by Existential-Humanistic Psychology, Mindfulness, Brene Brown's work focused on healing from shame and perfectionism, Interpersonal Neurobiology, Positive Psychology, EMDR, and Cognitive Behavioral Therapy (CBT).  Dr. Regedanz is a Myers-Briggs Type Indicator® (MBTI®) Certified Practitioner.
Dr. Regedanz has been serving clients in therapy for 10 years. She opened her private practice in 2009. Today she is the kind of therapist she tried to find 15 years ago.
Looking for other issues?
Our team also works with: