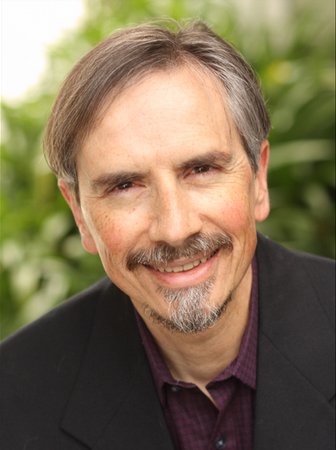 Fabrice Nye, Ph.D., specializes in helping adults with:
procrastination
individuals with relationship issues
ADHD
anxiety and social phobia
depression
grief and loss
Dr. Nye often works with people who aren't sure what they want to work on when they start therapy. They just know they want a different experience in their relationships, work, or lives. Dr. Nye believes an essential element of successful therapy is a focus on motivation.
Dr. Nye's brand of motivation doesn't involve his acting as a coach cheering you up or as a drill sergeant taking away your autonomy and telling you what to do. Dr. Nye works with his clients to assess motivation regularly during the therapy work and to teach ways to identify thoughts and beliefs that impair their motivation.
As you read this, you might not know if you want to make a change. Maybe you wish you could but aren't ready. Dr. Nye facilitates his clients having confidence about the changes they want to make before implementing interventions. Over the years, he has found this the most efficient way to approach his clients getting what they want out of their therapy investment, because it is one of the best predictor of a positive outcome.
Dr. Nye works with adults who desire a focus on positive skill development while eliminating negative patterns. His clients become aware of what they believe and what they are resisting, to better embrace behavior and thoughts that make their life more vibrant.
Dr. Nye often works with individual adults who are stuck in their relationships. Where there once was a loving, caring partnership now the spark is gone. Sometimes his clients haven't been able to get their partner to join them in couple's therapy, and they seek individual help. Sometimes his clients aren't sure about couple's therapy because it hasn't worked in the past or their not sure for any number of other reasons. Dr. Nye helps these clients find within themselves the power to have the happiness they want in a relationship.
These clients may have a partner who refuses to listen, or is demanding and critical, or confines the other to the role of victim or "bad guy." Sometimes their partner has a difficult job, or the responsibilities of family and work life in the Bay Area get in the way, leading to disconnection, conflict or loneliness. For whatever reason, they keep missing each other.
Dr. Nye understands the demands placed on technology workers in Silicon Valley from a first-person perspective. He was an IT professional and consultant for over 20 years serving both large corporations and startups. He enjoyed installing and supporting large UNIX and network systems and explored software engineering early in this career. After many years of being a systems guru, he was bored. The work was repetitive and had gone stale. Now he helps to optimize his clients' internal operating systems.
Dr. Nye's work is directly informed by cognitive behavioral therapy (CBT), Existential-Humanistic therapy, and motivational interviewing methodologies. When appropriate, he also applies spiritually oriented clinical interventions and Buddhist philosophy.
Dr. Nye is an adjunct faculty member at both John F. Kennedy University and Palo Alto University. At JFK, he teaches a seminar on Mindfulness in Psychotherapy. He teaches an undergraduate course in Psychology at Palo Alto University. Dr. Nye served as a member of the Santa Clara Board of Psychology for 7 years.
Dr. Nye has been serving his own therapy clients since 2004.
Looking for other issues?
Our team also helps with: