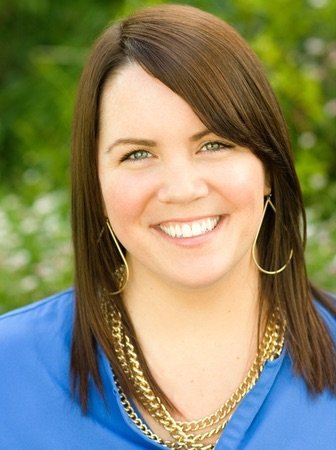 Meg Henry specializes in working with adults, kids and teens on:
Anxiety
Depression
Stress and anger management
Self-esteem and confidence
Loss, grief and separation
Bullies, the bullied, cyberbullying, peer pressure, and social skill development
Impulse control, ADD and ADHD
The challenges associated with shyness
LGBTQI concerns
Meg's down-to-earth approach is a rare combination of warmth, intelligence and humor.  She believes good therapy should be both work and fun.  This combination has proven to represent optimal opportunities for learning and growth.  Meg works with people seeking a nonjudgmental, supportive, active environment where you or your child can learn to feel better and experience the next level of personal development.
Meg works with:  kids and teens and adults
Kids and Teens
When a child is going through a challenging moment in life, help from a professional who has their best interest at heart and the knowledge to provide the right guidance can be the difference between years of suffering and a satisfying sense of self mastery.  Meg has a gift for connecting with and helping children feel better and grow from challenging developmental and situational transitions.
Meg offers a combination of play therapy, art therapy, CBT, and solution-focused therapy that provides her young clients with both room for skill building and a path to emotional growth and mastery.  She works with a variety of issues including: self-esteem and confidence, friendship challenges and social skill building, bullying and cyber bullying, peer pressure, risky behaviors, adjustment difficulties (divorce, recent move, new school, death of pet, relative or friend), anger, depression and anxiety.
Goals of Meg's Young Clients and Their Parents Often Include:
an observable change in behavior/demeanor (as observed by teachers, parents, and Meg)
a better understanding of why they do certain things (like why they repeated maladaptive patterns despite "knowing better")
self-reported "feeling better"
increase in quality and number of positive friendships
gained confidence to make changes
When everyone in a family is on the same page, children tend to do better more quickly.  A very important part of Meg's work with her young clients involves working with their parents to help ensure optimal results.  She works with a 3:1 model: three meetings with her young clients combined with one parent meeting to keep parents informed of the ongoing treatment plan and progress.  When deemed helpful and appropriate, Meg consults with teachers and other relevant school personnel, physicians and after-school or day care staff.
Testimonials from Fairmeadow Elementary School, Palo Alto
The testimonials that Meg received during her MFT internship from experienced educators at Fairmeadow Elementary in Palo Alto reflect the results she has been able to help the kids she has worked with realize.
"We were lucky enough to have Meg Henry work as a counselor at our school for two years. Meg created a warm and accepting environment where the students she worked with felt comfortable and cared for. Meg truly cared about each child she worked with and was often checking in on them and looking for additional ways to help them.Meg was the best counselor I have worked with in my 19 years of teaching."
– Kerri Jung, 5th grade teacher at Fairmeadow Elementary School, Palo Alto
"Meg is unflaggingly positive, even when confronted with challenging personalities.  She employs engaging strategies, such as games and role plays, to keep children motivated.  Meg stands out as a dedicated and competent professional."
– Patty Clendenin, 2nd grade teacher at Fairmeadow Elementary School, Palo Alto
"As a counselor at our school, Meg Henry displayed a natural ability to connect with her children, successfully creating a safe space for children to share, engage, and process.  She is a fantastic listener with a gentle demeanor that helps students feel safe, supported, and heard during sessions.  She creates a wonderful balance of playfulness, compassion, guidance, and companionship that provided an invaluable resource to students at our school, K-5.  Ms. Henry is a professional who clearly has a unique capability to communicate with and understand children, and we saw immense benefits and student outcomes from children working with with Meg.  Her work at our school spanned a broad spectrum of focus, and Ms. Henry enjoyed success working with a wide range of needs.  Ms. Henry accessed a deep toolbox of strategies to connect with the students and structure a path forward.

Beyond her capacity to work with students, Ms. Henry also enjoyed great success communicating with adults in a variety of capacities.  She partnered with the parents of every child she worked with, launching the counseling model with collaborative meetings, and keeping parents informed with regular updates.  Parents in Palo Alto have a high expectation of professionalism, expertise, commitment, and follow through.  Ms. Henry consistently met and exceeded these expectations, building trust and confidence with apparent ease, even in the most delicate of circumstances.  Our teachers saw Ms. Henry as an irreplaceable resource on our campus, and even 10 months after she moved on from Fairmeadow, teachers still regularly talk about Meg and her work.  I was most appreciative that Meg made time for regular check-ins with me as principal, often starting her day with a smile and greeting at my office door, whether just to say hello or to update me on a student she was working with, I valued her commitment to communication."
– Grant Althouse, Principal at Fairmeadow Elementary School, Palo Alto
Adults
Adults who work with Meg are often at a crossroads: they have struggled with anxiety and stress, depression, confusion, anger or have a lack of confidence, and they know their life can be a lot better.  They are open to change but don't know how to approach that optimally or often at all.
Meg provides the knowledge and perspective to help those at a life juncture learn new skills, develop new patterns, and grow into the people they want to be.
For some clients, the experience of working with Meg can include an opening up of parts of themselves that were previously hidden, dismissed, unknown or rejected.  When this happens, the door is open for movement towards self-acceptance.  With self-acceptance comes more authenticity.  With more authenticity comes the experience of feeling more alive.
LGBTQI
Meg understands many of the concerns of those who identify on the LGBTQI spectrum.  If this sounds like you, you might be navigating through one or more of these considerations:
the beginning of or ongoing coming out process
gender identity
questioning sexuality
desiring self-acceptance after years of trying to "be discreet"
reactions or concerns about reactions of loved-ones
relationship viability
History of growing up in a household with explicit or implicit negative messages about being gay and/or gender non-conforming
Meg works with LGBTQI individuals with a focus on self-acceptance and self-understanding. However conscious or unconscious, there is a current of unworthiness, self-criticism, and shame in the queer and trans community, and many people report feeling "unlovable" deep down inside. Growing up in a household with explicit or implicit negative messages about being gay and/or gender non-conforming can result in a lasting sense of shame and inner conflict.
Together Meg and her clients work through the places where clients feel "stuck" so they can experience a stronger, more confident sense of self, an authentic, grounded sexual and/or gender identity and better, more meaningful relationships.
In 2012 and 2013, Meg embarked on a research project entitled Coming Out: Implications for Self-esteem & Depression in Gay and Lesbian Individuals.  Her original research focused on the relationship between coming out (disclosing one's sexual orientation to self and others) and two psychological constructs (depression and self-esteem).  Results from her study indicated that gay and lesbian individuals who came out to many people in their lives had higher self-esteem and lower incidences of depression than those who came out to very few people or no one. Additionally, it was found that the length of time that elapsed since coming out was positively correlated with self-esteem scores suggesting participants felt better and more confident the longer they were "out".
Meg interned at Queer LifeSpace in San Francisco for 2 years.  She has been serving adults and kids in therapy since 2012.
Looking for other specialities?
Our team also works with: