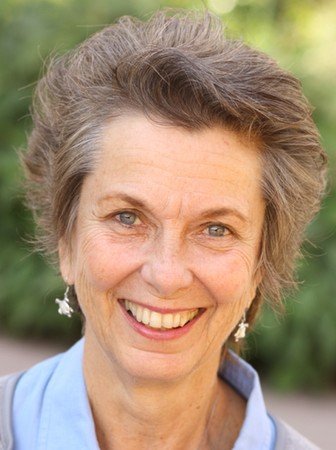 Myrtle Heery, Ph.D., specializes in helping adults with:
decision-making
individuals and couples with relationship issues
depression
grief
trauma
anxiety
Myrtle works with adults and couples who are stuck.  She is an expert at guiding her clients through untangling confusion to come to authentic decisions.  Her clients break patterns holding them back and gain wisdom about what is right for them.
Myrtle's work involves finding old patterns rooted in the earlier life of the client and uncovering new possibilities.  This process brings clarity and the realization of purpose and choice. In challenging times full of unknowns, she gives clients skills that are immediately applicable in making positive choices, responding to unknowns with mindfulness, and clarifying communication with others personally and professionally.
Myrtle's therapy is not a talk-about-old-wounds static process.  It is an active process involving understanding wounds so new resources and potentials are available.
Myrtle knows when to push and when to back off and wait for her clients to find more courage to forge ahead. She believes timing is of the essence in therapy, and her timing has been honed after 30 plus years of compassionately accompanying people through their pain to their passions and potentials in living an authentic life.
Myrtle directs the non-profit organization the International Institute for Humanistic Studies where she trains psychologists, marriage family therapists and social workers.  She is a trusted adviser of mental health professionals seeking confidential support for making new meanings in their professional and personal lives and offers consultation groups for psychotherapists.  Myrtle taught the use of traumatic growth to psychotherapists at Veterans' Administration Center in Phoenix, Arizona. In June 2014, she was the keynote speaker at the Third International Conference on Existential Psychology where the theme was Relationships, Meaning, and Culture.
In 2013, Myrtle founded the Tonglen press with the intention of publishing books on the transformation of listening mindfully to others in pain and suffering.  The first book for the press was Unearthing the Moment. And her second book is Awakening to Aging, Glimpsing the Gifts of Aging, second edition. Her work with aging includes death and dying and grief with the aging and their families.
For over a decade, Myrtle has taught classes on group psychotherapy at graduate and undergraduate levels at Sonoma State University and graduate levels at Sophia University in Northern California. She has lectured on transformation in psychotherapy at Fudon University in Shanghai and Le Beijing Normal University in Beijing.
In 2012, Myrtle was celebrated by the American Psychological Association's Society of Humanistic Psychology, Division 32, as one of five women honored for significant contributions in humanistic psychology and in 2017 she was honored the first woman to receive the Rollo May Award for Independent and Outstanding pursuit of new frontiers in psychology.  In 2010 and 2011, Myrtle was nominated for Teacher of Excellence from the Psychology Department at Sonoma State University. Myrtle's academic awards and published books reflect on her dedication to the individual, couple, and cultural transformations in challenging times.
Looking for other specialities?
Our team also helps with: